INT Unveils its Colorisol PCC Series
Taipei, Taiwan | January 15, 2013.
Colorisol series are Color Concentrates (CC) consists of free PVC & phthalate, semi-curable pigment concentrates that can be used to strengthen, alter shades of existing colors or boost existing color intensities.
It can be mixed with direct print plastisol inks NP-C, Aux Mixing Base NP-C and Super White NP-C for coverage, to create custom Pantone® Colors.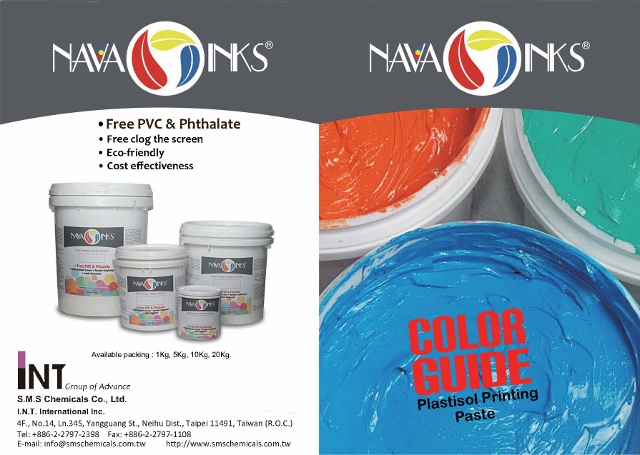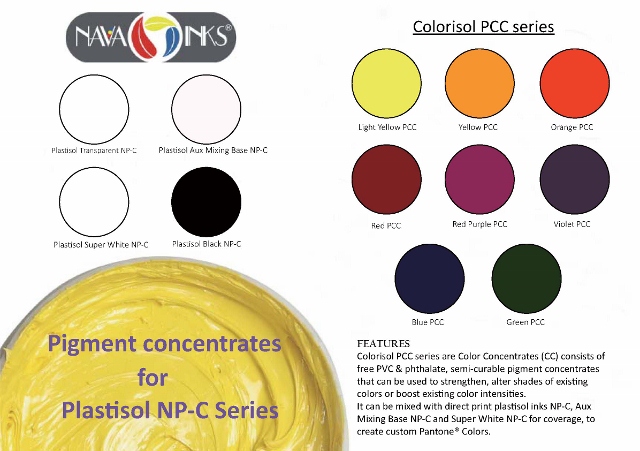 ...