Plastisol NPC® Mixing Base is ECO-PASSPORT certified product
Taipei, Taiwan | January 03, 2013.
I.N.T. are pleased to announce its Plastisol NPC® Mixing Base is certified by Eco-Passport of Oeko-Tex® Standard 100.
Plastisol NPC® series are the latest state-of-the-art developed with the highest characteristic and a variety of solutions for textile printing. With its formulated Plasticizer, NPC series are Non-PVC and Non-Phthalate Plastisol, an extraordinary advantage for Eco friendly concern. NPC ink provides the closest shades in accordance with PANTONE BASIC COLORS, Ink Mixing System.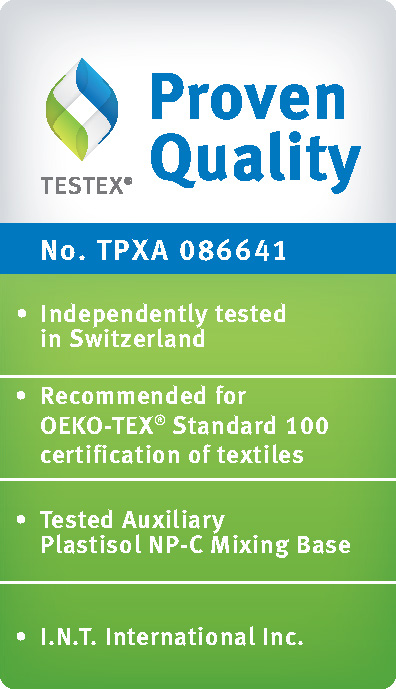 ...